Our friends at the National Centre for Computing Education (NCCE) have just launched their brilliant new intitiative, I Belong.
They're looking for educators aspiring to narrow the gender gap in computing education to become I Belong Champions. If that could be you, read on and head to their website to get involved!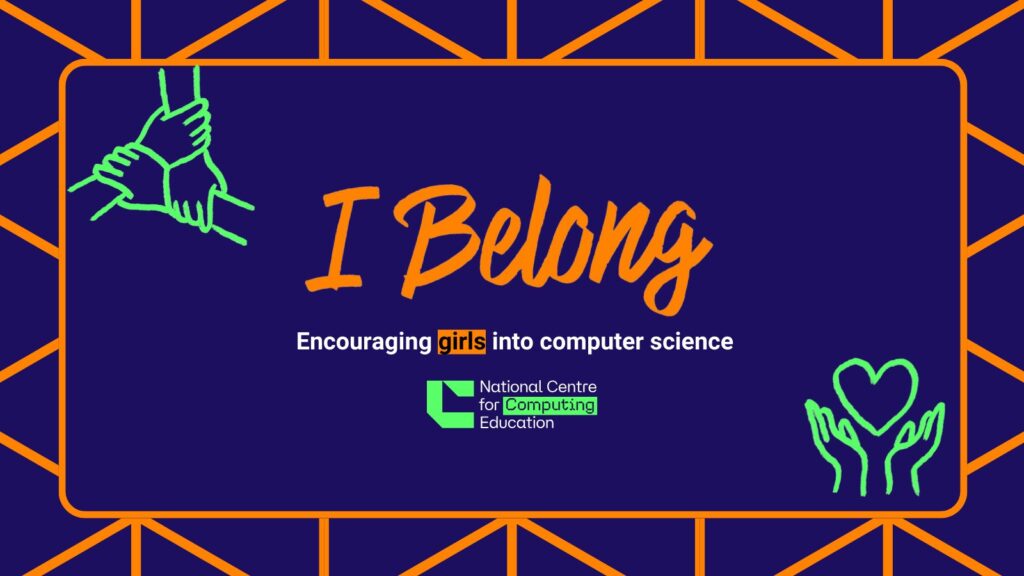 Here's an introduction to the programme:
"We offer a curated package of training, resources and implementation support for teachers and school leaders to raise understanding of the barriers to girls' participation in computer science.
Although computer science is growing in popularity amongst students, girls are consistently outnumbered by their male counterparts. In 2022, only one in five GCSE Computer Science and 15.2% of all A level Computer Science entries, were from female students in England. Our evidence-informed programme aims to support more girls into computer science qualifications and careers by providing teachers with the tools to guide and support them."
We're looking for teachers who are paving the way for girls in computer science to join our mission by becoming I Belong Champions. Once you've completed our 'Encouraging girls into GCSE computer science' course, you can claim your digital badge to become a champion."
This sounds like a fantastic initiative that's working towards the same aims as Digital Her. If you're thinking of getting involved – go for it!
Visit NCCE's website