If she can see it,
she can be it
Digital Her's mission is to help end gender inequality in the technology sector. We inspire and encourage women across Greater Manchester to pursue careers in digital, and support women already working in tech to thrive. Digital Her is an initiative by Manchester Digital.
Join our mission.
For Educators
By harnessing the power industry mentors and Real Role Models, Digital Her provides the support, opportunities and guidance to empower a new generation of women into our industry. For younger women, we also aim to equip the key influencers around them (teachers, careers advisors & parents) to help them make informed decisions about their digital futures.
For Young Women
We want to arm you with knowledge about the Digital and Tech sector and the opportunities that are available to you in your future career.
Why not look at our amazing real role models and be inspired or check out some of our free resources to see what might spark your interest and help you to develop your skills.
For Women in Tech
For women already working in tech, the Digital Her community is about supporting and elevating your voice and representation. We support women to thrive in the sector through networking, training & opportunities to come together as a community.
Become a Real Role Model and support our mission to inspire more women to join the sector. You will also join a community of like minded-women to learn, grow and develop from during your career.
latest posts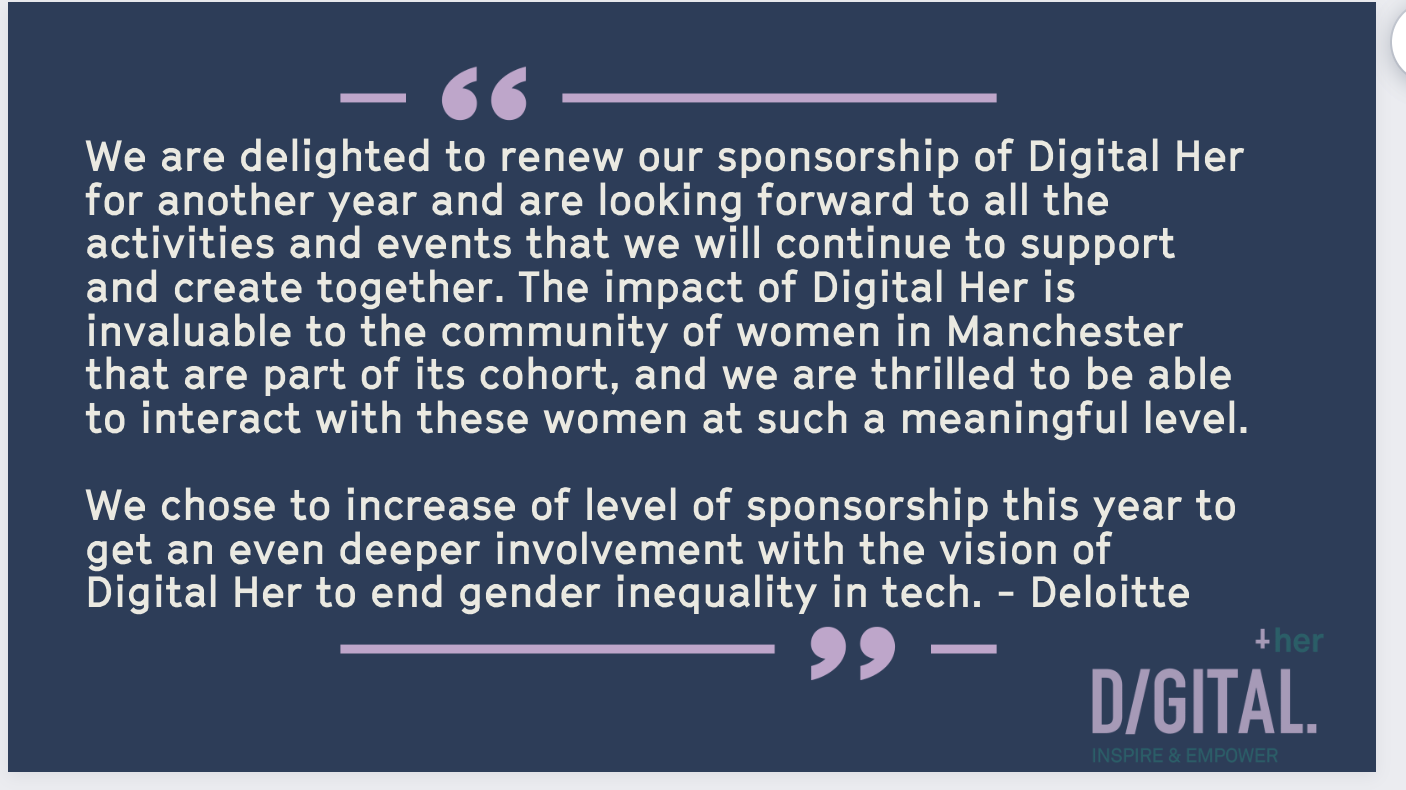 We're thrilled to share that Digital Her Sponsor Deloitte will be continuing their support for the coming year, and stepping up their donation and involvement …
Read more