Rebecca Christofides
Job:
Content Marketing Executive
Company:
theEword
Produce creative content both online and offline to drive leads, sales, and awareness for brands.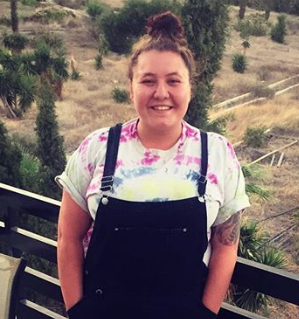 I am...
Energetic
Creative
Charismatic
The skills I use most in my job...
Content writing
Social media production
Outreaching
Design
The most interesting thing I've worked on in my career so far...
Being a part of a team which creates talked about campaigns such as publicity stunts which have reached ITV news. Also, projects which are for a good cause, for example International Women's Day and Manchester Pride.
What inspired me into digital and tech...
The creative space to be open and be able to make a difference in campaigning through creativity and boldness.
My educational background is...
I did an undergrad degree in Advertising and Brand Management, and then completed a postgraduate degree in Creative Advertising.
What advice I'd give to girls thinking about a career in digital and tech...
Don't hold back. If you have an idea say it. If you feel strongly about a campaign, do it. Digital and tech industries are a hub for letting your mind actually use imagination and you're encouraged to do so.
Job type tags: