Madeleine Smith
Company:
Sainsbury's
I write code on Chop Chop - an app which allows Sainsbury's customers to get their groceries within 60 minutes.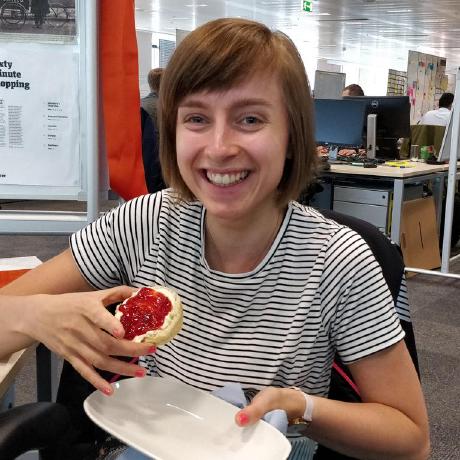 I am...
Sporty
Jolly
Mad!
The skills I use most in my job...
Coding
Development
Communication
The most interesting thing I've worked on in my career so far...
Teaching web development through a company called Code First: Girls who are all about encouraging more girls into tech. I loved seeing how much my students progressed and seeing the websites that they created themselves.
What inspired me into digital and tech...
Getting involved in the Code First: Girls community and talking to lots of other women who were bossing it in the tech world.
My educational background is...
I have always been interested in technology though mainly studied maths and science at school. After I finished school I became a software developer as I loved building things and found it really fun and rewarding.
What advice I'd give to girls thinking about a career in digital and tech...
Definitely go for it! There are loads of fun and creative jobs in tech waiting to be discovered.
Job type tags:
Analysis Business and strategy Data and information Development Problem-solving and developing solutions