Hana Mohamed
Company:
n/a
I am currently at Northcoders. I am learning to become a fullstack Javascript developer.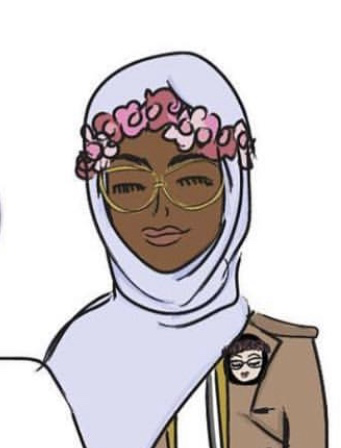 I am...
Inquisitive
Empathetic
Resillient
The skills I use most in my job...
Pair-programming
Javascript
html
css
The most interesting thing I've worked on in my career so far...
Learning to code has so far been one of the highlights of my career. I have completely fallen in love with the world of tech. Everyday I learn something new that leaves me even more in awe at what exists and the possibilities and places it could take us. I have found something that naturally appeals to me that I think I was searching for all throughout school and university.
What inspired me into digital and tech...
It was one lecture during my degree that covered AI and BCI. I was amazed and moved by the difference technology was making to people's lives. I instantly knew that this was it, this is what I want and need to do. A friend recommended the bootcamp. I had a go at some freecodecamp lessons and fell in love. It just fit me so well, the logical thinking , how abstract it can be and creating things!
My educational background is...
I have 11 GCSE's A-C. I studied English Language and Literature, Psychology and Photography at A-Level. I have a BSc Hons Psychology.
What advice I'd give to girls thinking about a career in digital and tech...
Go for it! There is no reason you can't do it too. Even if you don't think it's for you just give it a go, you have nothing to lose. Although it's been a male dominated industry for some time now it's beginning to change and we need you to keep the ball rolling. Tech is not just the typical stereotypes but so much more. Despite what may be said, you don't need to be 'smart' to do it . It's also not just numbers but there is much creative freedom in it. You have the power to create anything you want. The future is tech and there's a space for you.
Job type tags:
Development Problem-solving and developing solutions Testing and QA