Berta Perez Esteban
Job:
Senior Interface Specialist
Company:
Salford Royal Hospital
My job consists in to interface/intercommunicate the different clinical applications inside and outside the Salford Royal hospital to have the most complete central patient record, I am responsible for analysis, design, development, validation testing, documenting, support and maintenance of the interfaces for Salford Royal Hospital. Most of the interfaces are based in HL7 ( international standards for transfer of clinical and administrative data)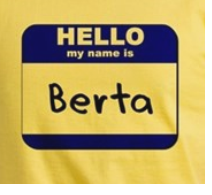 I am...
Accountability
Kind
Professional
The skills I use most in my job...
HL7
FHIR
XML
SQL
Object Oriented programming languagues; Identify issues and concerns and communicate
The most interesting thing I've worked on in my career so far...
Remora Project : A Mobile Application was developed to collect symptoms and lifestyle data from patients with rheumatoid arthritis. Revolutionized how we care for people with long term conditions, such as musculoskeletal disease and rheumatoid arthritis. Clinicians now have the ability to monitor this passively and integrate the data inputted by patients into their hospital clinic consultations. Now able to automatically integrate this information directly into the electronic patient record.
What inspired me into digital and tech...
The digital and tech is very challenging. Every day in any part of the world are growing and developing new ideas.
My educational background is...
MSc in Computing (Software Engineering) with Honors
What advice I'd give to girls thinking about a career in digital and tech...
The digital and tech has a huge different range of types of jobs, you can be expert in network or software or hardware or be a project manager , the possibilities is huge to improve and move forward in the future and enjoy every day your job.
Job type tags:
Business and strategy Development Problem-solving and developing solutions Testing and QA