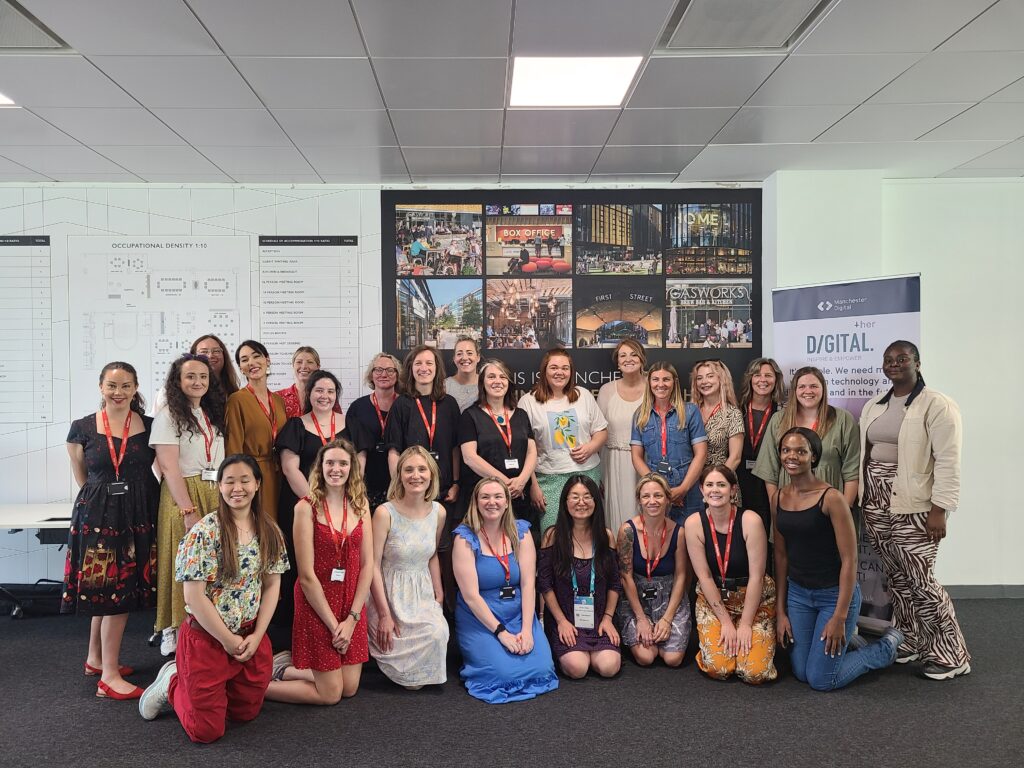 MentorHER has been a long time in the making. A mentoring programme for women in tech in Greater Manchester, with a focus on community & meaningful support for all participants.
And now it's here!
Our very first cohort, sponsored by the fantastic Auto Trader, gathered together in June for our Kick-Off event. 19 Mentor-Mentee pairs, 38 brilliant women, all committed to supporting one another and working towards gender equity in our sector.
This first cohort is focussed on women in the first 1-2 years of their tech career, and we anticipate Cohort Two will specifically target career changers.
This week, Cohort One Mentees came together on Wednesday, and Mentors on Thursday, for half-day training sessions with Auto Trader's Heather Leonard. We focussed on what it means to be a Mentor/Mentee, how to effectively set up a new mentoring partnership, tools & techniques from coaching and more.
Both Mentors & Mentees will also have monthly Connect sessions; an optional hour each month to join Heather & Kirsten for additional training and/or support on a specific area of their mentoring journey.
Cohort One are already bonding as a community, with LinkedIn groups springing up and ideas being floated for socials.
Watch this space for more updates from our wonderful cohort & future opportunities to get involved with MentorHER!